$22.99
AUD
Category: Literature
'A stand-out triumph' - The Sunday TimesThe Number One bestselling novel by the author of CLOUD ATLAS, 'one of the most brilliantly inventive writers of this, or any country' (Independent).Utopia Avenue might be the most curious British band you've never heard of. Emerging from London's psychedelic scen e in 1967, folksinger Elf Holloway, blues bassist Dean Moss, guitar virtuoso Jasper de Zoet and jazz drummer Griff Griffin together created a unique sound, with lyrics that captured their turbulent times. The band produced only two albums in two years, yet their musical legacy lives on.This is the story of Utopia Avenue's brief, blazing journey from Soho clubs and draughty ballrooms to the promised land of America, just when the Summer of Love was receding into something much darker - a multi-faceted tale of dreams, drugs, love, sexuality, madness and grief; of stardom's wobbly ladder and fame's Faustian pact; and of the collision between youthful idealism and jaded reality as the Sixties drew to a close. Above all, this bewitching novel celebrates the power of music to connect across divides, define an era and thrill the soul.'The great rock and roll novel - an epic love letter to the greatest music ever made and the book the music has always deserved' Tony Parsons ...Show more
$29.99
AUD
Category: Literature | Series: Detective Varg Ser.
Perplexing, unfathomable and perhaps unimportant, the cases that Malmo's Department of Sensitive Crimes take on will test them to their limits. Life - and crime - is not always as it seems for Ulf Varg and the other fearless detectives in Malmo's Department of Sensitive Crimes. There are always surpris ing new cases to take on, and the latest batch is no exception. And that's not to mention Ulf's struggle to contain his feelings for his colleague Anna Bengsdotter. All in all, things are distinctly difficult in Malmo, and it seems up to Ulf and the Department to set them right. 'McCall Smith's continuing warm-heartedness makes Ulf such unfailingly good company' Reader's Digest 'Like AA Milne meets Karl Ove Knausgaard' Financial Times 'Wonderfully soothing and relaxing' Daily Telegraph ...Show more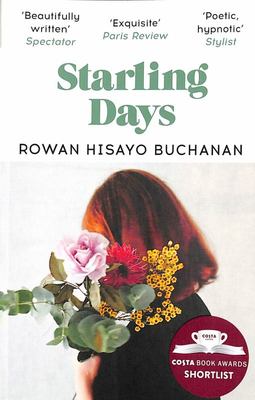 $22.99
AUD
Category: Literature
SHORTLISTED FOR THE COSTA NOVEL AWARD 'An exquisite rendering of love, sadness, and misunderstanding . . . I want to share this book with everyone I know.' The Paris Review 'A poetic, hypnotic exploration of mental health' Stylist 'Buchanan is a novelist of talent and grace' Scotland on Sunday Mina is s taring over the edge of the George Washington Bridge when a patrol car drives up. She tries to convince the officers she's not about to jump but they don't believe her. Her husband, Oscar is called to pick her up. Oscar hopes that leaving New York for a few months will give Mina the space to heal. They travel to London, to an apartment wall-papered with indigo-eyed birds, to Oscars oldest friends, to a canal and blooming flower market. Mina, a classicist, searches for solutions to her failing mental health using mythological women. But she finds a beam of light in a living woman. Friendship and attraction blossom until Oscar and Mina's complicated love is tested. ...Show more
$27.99
AUD
Category: Literature
Shirley Jackson meets Ottessa Moshfegh meets My Sister the Serial Killer in a brilliantly unsettling and darkly funny debut novel full of suspense and paranoia George March's latest novel is a smash hit. None could be prouder than Mrs. March, his dutiful wife, who revels in his accolades and relishes th e lifestyle and status his success brings. A creature of routine and decorum, Mrs. March lives an exquisitely controlled existence on the Upper East Side. Every morning begins the same way, with a visit to her favourite patisserie to buy a loaf of olive bread, but her latest trip proves to be her last when she suffers an indignity from which she may never recover: an assumption by the shopkeeper that the protagonist in George March's new book - a pathetic sex worker, more a figure of derision than desire - is based on Mrs. March. One casual remark robs Mrs. March not only of her beloved olive bread but of the belief that she knew everything about her husband - and herself - sending her on an increasingly paranoid journey, one that starts within the pages of a book but may very well uncover both a killer and the long-buried secrets of Mrs. March's past. A razor-sharp exploration of the fragility of identity and the smothering weight of expectations, Mrs. March heralds the arrival of a wicked and wonderful new voice. ...Show more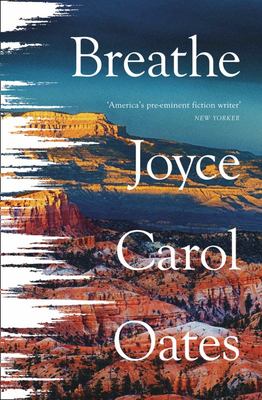 Breathe
by Joyce Carol Oates
$29.99
AUD
Category: Literature
Synopsis coming soon.......
Betty
by Tiffany McDaniel
$22.99
AUD
Category: Literature
'Breahtaking' Vogue 'So engrossing! Betty is a page-turning Appalachian coming-of-age story steeped in Cherokee history, told in undulating prose that settles right into you' Naoise Dolan, Sunday Times bestselling author of Exciting Times 'I felt consumed by this book. I loved it, you will love it' Da isy Johnson, Booker Prize shortlisted author of Everthing Under 'Betty is woven of many things, light and dark, and most of all it is life in all its shades: all its brilliances and disappointments, sadnesses and hopes. Vivid and lucid, Betty has stayed with me' Kiran Millwood Hargrave, Sunday Times bestselling author of The Mercies 'I loved Betty: I fell for its strong characters and was moved by the story it portrayed' Fiona Mozley, Booker Prize shortlisted author of Elmet 'A girl comes of age against the knife.' So begins the story of Betty Carpenter. Born in a bathtub in 1954 to a Cherokee father and white mother, Betty is the sixth of eight siblings. The world they inhabit is one of poverty and violence - both from outside the family and also, devastatingly, from within. When her family's darkest secrets are brought to light, Betty has no choice but to reckon with the brutal history hiding in the hills, as well as the heart-wrenching cruelties and incredible characters she encounters in her rural town of Breathed, Ohio. Despite the hardship she faces, Betty is resilient. Her curiosity about the natural world, her fierce love for her sisters and her father's brilliant stories are kindling for the fire of her own imagination, and in the face of all she bears witness to, Betty discovers an escape: she begins to write. A heartbreaking yet magical story, Betty is a punch-in-the-gut of a novel - full of the crushing cruelty of human nature and the redemptive power of words. 'Not a story you will soon forget' Karen Joy Fowler, Booker Prize shortlisted author of We Are All Completely Beside Ourselves 'Shot through with moonshine, Bible verses, and folklore, Betty is about the cruelty we inflict on one another, the beauty we still manage to find, and the stories we tell in order to survive' Eowyn Ivey, author of The Snow Child ...Show more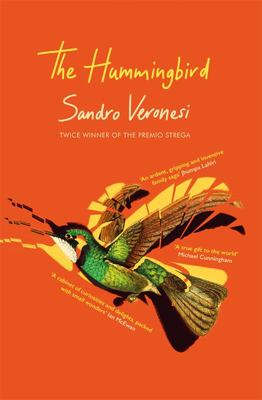 $32.99
AUD
Category: Literature
'See, Dad? We're off to a very good start. The Man of the Future is a woman' Marco Carrera is 'the hummingbird,' a man with the almost supernatural ability to stay still as the world around him continues to change. As he navigates the challenges of life - confronting the death of his sister and the ab sence of his brother; taking care of his parents as they approach the end of their lives; raising his granddaughter when her mother, Marco's own child, can no longer be there for her; coming to terms with his love for the enigmatic Luisa - Marco Carrera comes to represent the quiet heroism that pervades so much of our everyday existence. A surprising and deeply moving reinvention of the family saga, this is a thrilling novel about the need to look to the future with hope and live with intensity to the very end. ...Show more
$32.99
AUD
Category: Literature
'GORGEOUS and original and captivating' - Marian Keyes, international bestselling author of Grown Ups 'A breathtaking book about relationships, love and human resilience' - Lex Croucher, author of Reputation 'Original, visceral, rich with themes of refuge and redemption, it's a beautifully imagined st ory about the hiding places in our hearts and minds' Emma Stonex, author of The Lamplighters 'I didn't want this book to end. It blew me away, and moved me beyond belief' - Bryony Gordon, author of Mad Girl HER WORLD FELL TO PIECES. FROM THE BONES SHE BUILT A NEW LIFE. Ruth lives in the heart of the city. Working, drinking, falling in love: the rhythm of her vivid and complicated life is set against a background hum of darkening news reports from which she deliberately turns away. When a new romance becomes claustrophobic, Ruth chooses to leave behind the failing relationship, but also her beloved friends and family, and travels to the other side of the world in pursuit of her dream life working with whales in New Zealand. But when Ruth arrives, the news cycle she has been ignoring for so long is now the new reality. Far from home and with no real hope of survival, she finds herself climbing into the mouth of a beached whale alongside a stranger. When she emerges, it is to a landscape that bears no relation to the world they knew before. When all has been razed to the ground, what does it mean to build a life? The Stranding is a story about the hope that can remain even when the world is changed beyond recognition. ...Show more
$32.99
AUD
Category: Literature
What price do we pay for freedom?'Better than any debut novel has a right to be' Richard RussoFor readers of WASHINGTON BLACK, THE UNDERGROUND RAILROAD and DAYS WITHOUT END. In the dying days of the American Civil War, newly freed brothers Landry and Prentiss find themselves cast into the world without a penny to their names. Forced to hide out in the woods near their former Georgia plantation, they're soon discovered by the land's owner, George Walker, a man still reeling from the loss of his son in the war.When the brothers begin to live and work on George's farm, the tentative bonds of trust and union begin to blossom between the strangers. But this sanctuary survives on a knife's edge, and it isn't long before the inhabitants of the nearby town of Old Ox react with fury at the alliances being formed only a few miles away.Conjuring a world fraught by tragedy and violence yet threaded through with hope, THE SWEETNESS OF WATER is a debut novel unique in its power to move and enthral. ...Show more
$22.99
AUD
Category: Literature
Third -- and breakthrough -- novel by an acclaimed American writer with an enchanting, quirky voice. 'The Magician's Assistant' is at once a love story and a brilliant portrayal of reinvention about a magician who dies leaving his assistant/wife to discover he has lied about his past. A magician (with o ne memorable appearance on the Johnny Carson Show to his credit) takes the name Parsifal. He is gay. He has a Vietnamese lover, Phan. When Phan dies of AIDS, Parsifal marries the woman who has always adored him and who has lived with them both, his assistant Sabine. Then Parsifal himself dies in California, suddenly and shockingly, of an aneurysm. Parsifal always said that he had no living family and that he came from wealthy upscale Connecticut stock. The reality is very different, as Sabine learns from his lawyer. He came from a poor Nebraska family and they are very much alive. Indeed his mother and sister are on their way to California to meet Sabine, the daughter- and sister-in-law they know nothing about. It is bad that her husband has died. What Sabine must now cope with is coming to terms with his horrific past and the reason he divorced himself from his family and roots. ...Show more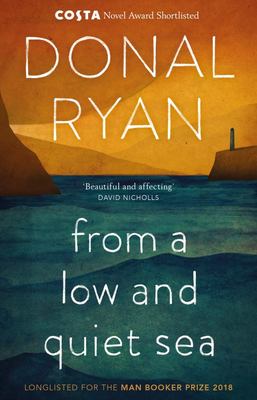 $19.99
AUD
Category: Literature
***LONGLISTED FOR THE MAN BOOKER PRIZE 2018******SHORTLISTED FOR THE COSTA NOVEL AWARD 2018***'Beautiful and affecting' David Nicholls 'An engrossing, unpredictable, beautifully crafted novel' RODDY DOYLEFarouk?s country has been torn apart by war.Lampy?s heart has been laid waste by Chloe.John?s past t orments him as he nears his end.The refugee. The dreamer. The penitent. From war-torn Syria to small-town Ireland, three men, scarred by all they have loved and lost, are searching for some version of home. Each is drawn towards a powerful reckoning, one that will bring them together in the most unexpected of ways. ...Show more
$22.99
AUD
Category: Literature
BOOK OF THE YEAR FOR THE TIMES, DAILY TELEGRAPH, EVENING STANDARD, DAILY EXPRESS, METRO, SPECTATOR, RED MAGAZINE AND GOOD HOUSEKEEPING 'A WORD-OF-MOUTH HIT' Evening Standard 'A very fine book... It's witty and sharp and reads like something by Barbara Pym or Anita Brookner, without ever feeling like a pastiche' David Nicholls 'Perfect' India Knight 'Beautiful' Jessie Burton 'Wonderful' Richard Osman 'Miraculous' Tracy Chevalier 'A wonderful novel. I loved it' Nina Stibbe 'Effortless to read, but every sentence lingers in the mind' Lissa Evans 'This is one of the most beautiful books I have ever read. I honestly don't want you to be without it' Lucy Mangan 'Gorgeous... If you're looking for something escapist and bittersweet, I could not recommend more' Pandora Sykes 'Remarkable... Small Pleasures is no small pleasure' The Times 'An irresistible novel - wry, perceptive and quietly devastating' Mail on Sunday 'Chambers' eye for undemonstrative details achieves a Larkin-esque lucidity' Guardian 'An almost flawlessly written tale of genuine, grown-up romantic anguish' The Sunday Times 1957, the suburbs of South East London. Jean Swinney is a journalist on a local paper, trapped in a life of duty and disappointment from which there is no likelihood of escape. When a young woman, Gretchen Tilbury, contacts the paper to claim that her daughter is the result of a virgin birth, it is down to Jean to discover whether she is a miracle or a fraud. As the investigation turns her quiet life inside out, Jean is suddenly given an unexpected chance at friendship, love and - possibly - happiness. But there will, inevitably, be a price to pay. ...Show more