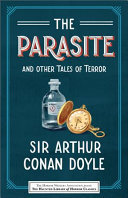 $27.99
AUD
Category: Classics | Series: Haunted Library Horror Classics Ser.
Nine spine-tingling stories from the creator of Sherlock HolmesMournful cries in an ice-bound sea, a potion that allows the user to commune with ghosts, an Egyptian priest who cannot die, and a mesmerist of unrivaled power. Brace yourself for these and other chilling encounters in The Parasite and Other Tales of Terror. Even before he created Sherlock Holmes, Sir Arthur Conan Doyle terrified and delighted readers with tales of suspense, haunted by mysterious forces that defy rational explanation. These stories capture the unique draw of the uncanny and the curiosity that compels us all to ask, "Could it be true?"Presented by the Horror Writers Association, and introduced by award-winning author Daniel Stashower, this collection illuminates Sir Arthur Conan Doyle's talent for the macabre and the supernatural. The Parasite and the other stories in this collection showcase Conan Doyle at his most inventive, sure to entertain both new readers and his most dedicated fans. ...Show more
Arsene Lupin, Gentleman-Thief
by Maurice Leblanc; Michael Sims (Notes by, Introduction by)
$24.99
AUD
Category: Classics
Leblanc's creation, gentleman thief Ars ne Lupin, is everything you would expect from a French aristocrat - witty, charming, brilliant, sly ... and possibly the greatest thief in the world.   For more than seventy years, Penguin has been the leading publisher of classic literature in the English-speak ing world. With more than 1,700 titles, Penguin Classics represents a global bookshelf of the best works throughout history and across genres and disciplines. Readers trust the series to provide authoritative texts enhanced by introductions and notes by distinguished scholars and contemporary authors, as well as up-to-date translations by award-winning translators. ...Show more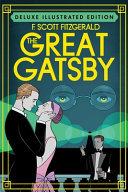 $27.99
AUD
Category: Classics
*Deluxe Illustrated Edition* *Includes 19 full-color illustrations*   "Leaves the reader in a mood of chastened wonder . . . A revelation of life . . . A work of art." --Los Angeles Times   Set during the Roaring Twenties, this masterful story by F. Scott Fitzgerald is told through the eyes of Nick Carraway, a young man who moves to Long Island and attempts to learn the bond business in New York City after the war. There, he co-mingles on Long Island with his affluent and wealthy socialite cousin Daisy Buchanan, her brute of a husband Tom, and friend Jordan Baker.   Nick's new residence sits across the bay from Daisy and Tom's house, and right next to a mysterious mansion. He begins to hear rumors of an infamous man named Gatsby who resides there. Eventually, when Gatsby learns of Nick's ties to Daisy, he extends Nick an invitation to one of his lavish parties. Gatsby's plan to court Daisy, in an attempt to revive a previous love affair, eventually bubbles to the surface and tragedy ensues.   Dubbed the Great American Novel more than any other piece of literature to date, The Great Gatsby is sure to captivate readers with it's exquisitely crafted prose and poignant message about trying to relive the past. ...Show more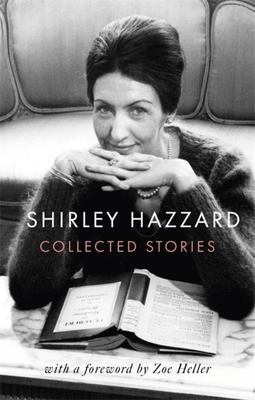 $32.99
AUD
Category: Classics
Collected Stories includes both volumes of National Book Award-winning author Shirley Hazzard's short story collections - Cliffs of Fall and People in Glass Houses - alongside uncollected works and two previously unpublished stories. Twenty-eight works of short fiction in all, Shirley Hazzard's Collect ed Stories is a work of staggering breadth and talent. Taken together, Hazzard's short stories are masterworks in telescoping focus, 'at once surgical and symphonic' (New Yorker), ranging from quotidian struggles between beauty and pragmatism to satirical sendups of international bureaucracy, from the Italian countryside to suburban Connecticut. In an interview, Hazzard once said, 'The idea that somebody has expressed something, in a supreme way, that it can be expressed; this is, I think, an enormous feature of literature'. Her stories themselves are a supreme evocation of writing at its very best: probing, uncompromising and deeply felt. ...Show more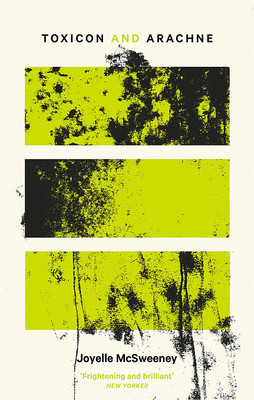 $22.99
AUD
Category: Classics
'The power of McSweeney's work cannot be separated from its association with forms of oracle and soothsaying, and so it is uncanny that it should arrive in the middle of a global pandemic... Frightening and brilliant' Dan Chiasson, New Yorker In the months leading up to her daughter Arachne's birth, US poet Joyelle McSweeney set out to write a quiver of poems like a quiver of poison arrows: formally and sonically virtuosic, laced with the poet's obsessive concerns with contamination, decay and the sublime, featuring a crown of 'toxic sonnets' for the tuberculosis bacterium that killed Keats. But when Arachne was born with an unexpected birth defect, lived briefly and died, the poet was visited by a second welter of poems, odes of love, grief, perplexity and rage. These two books, Toxicon & Arachne, form a double collection of poems weighing love, grief, art and survival in increasingly toxic days. Toxicon & Arachne is the culmination of eight years of engagement with lyric under a regime of global and personal catastrophes. ...Show more
$19.99
AUD
Category: Classics
It is 1948. Japan is rebuilding her cities after the calamity of World War II, her people putting defeat behind them and looking to the future. The celebrated painter Masuji Ono fills his days attending to his garden, his house repairs, his two grown daughters and his grandson, and his evenings drinking with old associates in quiet lantern-lit bars. His should be a tranquil retirement. But as his memories continually return to the past - to a life and a career deeply touched by the rise of Japanese militarism - a dark shadow begins to grow over his serenity. ...Show more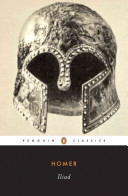 $29.99
AUD
Category: Classics | Series: Penguin Classics Ser.
A work of tremendous influence that has inspired writers from his ancient Greek contemporaries to modernist writers such as T.S. Eliot, Homer's epic poem "The Iliad" is translated by Robert Fagles with an introduction and notes by Bernard Knox in "Penguin Classics". One of the foremost achievements in W estern literature, Homer's "Iliad" tells the story of the darkest episode in the Trojan War. At its centre is Achilles, the greatest warrior-champion of the Greeks, and his refusal to fight after being humiliated by his leader Agamemnon. But when the Trojan Hector kills Achilles' close friend Patroclus, Achilles storms back into battle to take revenge - although knowing this will ensure his own early death. Interwoven with this tragic sequence of events are powerfully moving descriptions of the ebb and flow of battle, of the domestic world inside Troy's besieged city of Ilium, and of the conflicts between the Gods on Olympus as they argue over the fate of mortals. Seven Greek cities claim the honour of being the birthplace of Homer (c. 8th-7th century BC), the poet to whom the composition of the "Iliad" and "Odyssey" are attributed. "The Iliad" is the oldest surviving work of Western literature, but the identity - or even the existence - of Homer himself is a complete mystery, with no reliable biographical information having survived. If you enjoyed "The Iliad", you might like "The Odyssey", also available in "Penguin Classics". "An astonishing performance". (Peter Levi). "Plain and direct, noble, above all rapid...leading the reader forward with an irresistible flow. [Fagles'] version is imbued with humanity". (Oliver Taplin, "The New York Times Book Review"). "Robert Fagles has given us an Iliad to read aloud: eloquent, rhythmical, and full of power". (Jasper Griffin, Oxford University). ...Show more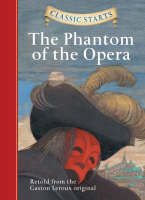 $9.99
AUD
Category: Classics | Series: Classic Starts
<b>Retold from the Gaston Leroux Original</b><br><br>The long-ago mysteries of the great opera house in Paris have never been explained. Why did so many terrible tragedies happen there? Why did everyone flee from it in fear? This gripping story about the 'opera ghost' and the bea utiful singer he loves launched one of most popular musicals in Broadway history - and it serves up enough thrills, chills and surprises to keep even the most reluctant reader fascinated.<br><br>With <i>Classic Starts</i>, young readers can experience the wonder of these timeless stories from an early age. Abridged for easier reading and carefully rewritten, each classic novel is filled with all the magic and excitement that made the original story a beloved favourite. ...Show more
$22.99
AUD
Category: Classics
This first Earthseed novel by ground-breaking writer Octavia E. Butler feel like a prophetic nod to our current world. If you were glued to The Handmaid's Tale, you'll love this beautiful new edition of a seminal American classic. 'If there is one thing scarier than a dystopian novel about the future, i t's one written in the past that has already begun to come true. This is what makes Parable of the Sower even more impressive than it was when first published' Gloria Steinem We are coming apart. We're a rope, breaking, a single strand at a time. America is a place of chaos, where violence rules and only the rich and powerful are safe. Lauren Olamina, a young woman with the extraordinary power to feel the pain of others as her own, records everything she sees of this broken world in her journal. Then, one terrible night, everything alters beyond recognition, and Lauren must make her voice heard for the sake of those she loves. Soon, her vision becomes reality and her dreams of a better way to live gain the power to change humanity forever. All that you touch, You Change. All that you Change, Changes you. What readers are saying about Octavia Butler: 'Kindred was written in 1979 but could have been written last year. Incredible. I couldn't put it down' 'Emotionally and viscerally alive and challenging. I don't know how I missed it before now' 'A masterpiece by a matchless artist. Butler is simply sublime' 'Reading these books will change your life' 'A finely crafted work, rife with emotional power, horrifying in its believability, with a message that cannot be ignored' ...Show more
$14.99
AUD
Category: Classics | Series: Macmillan Collector's Library
Designed to appeal to the book lover, the Macmillan Collector's Library is a series of beautifully bound pocket-sized gift editions of much loved classic titles. Bound in real cloth, printed on high quality paper, and featuring ribbon markers and gilt edges, Macmillan Collector's Library are books to lo ve and treasure. There has always been love, and we have been writing poetry about it for over 4,000 years. A complex and truly timeless emotion, love - whether passion or heartbreak, infatuation or flirtation - has provoked some of the greatest names in literature to write verse of outstanding beauty. From John Donne and William Shakespeare to Emily Dickinson and Christina Rossetti, the very best classic love poetry is collected in this elegant Macmillan Collector's Library anthology. That we still read and enjoy these heartfelt poems today is a testament both to their individual genius, and to the enduring power of love. Poems for Love features an introduction by bestselling author, and Romantic Novelist Association prize-winner, Joanna Trollope. ...Show more
$14.99
AUD
Category: Classics | Series: Macmillan Collector's Library
Based on two lectures given at Cambridge colleges and first published by the Hogarth Press in 1929, A Room of One's Own is an extended essay about the predicament of female writers and a stirring call for autonomy and recognition. As well as settling scores with reactionary critics and laying the founda tions of a history of women's literature, the text is also a triumph of imagination, with a celebrated passage envisaging the fate of a fictional sister of Shakespeare's.A seminal, widely studied feminist polemic that touches on both literature and politics, A Room of One's Own is essential reading for those wishing to understand the progress that has been made in women's rights and the struggles that still lie ahead. This edition also includes the 1938 essay Three Guineas, which reprises similar ideas in the context of the looming threat of war. ...Show more
$7.99
AUD
Category: Classics | Series: Macmillan Collector's Library
L. P. Hartley's enduring coming of age story about a forbidden love and its terrible consequences, now beautifully packaged with an afterword by publisher Anna South.An invitation for young Leo to join a school friend at Brandham Hall - a world of privilege far removed from his own - for the scorchingly hot summer of 1900 appears innocuous, but Leo soon finds himself drawn into a dangerous, deceitful world of adult intrigue when asked to act as a go-between for two illicit lovers. The tragedy that ensues will reverberate for decades to come. A haunting novel about the strange journey from childhood to adulthood, The Go-Between is an unforgettable classic. Designed to appeal to the booklover, the Macmillan Collector's Library is a series of beautiful gift editions of much loved classic titles. ...Show more