$34.99
AUD
Category: Religion
What do we really know about how and where religions began, and how they spread? In this bold new book, award-winning author Robin Derricourt takes us on a journey through the birth and growth of several major religions, using history and archaeology to recreate the times, places and societies that witn essed the rise of significant monotheistic faiths. Beginning with Mormonism and working backwards through Islam, Christianity and Judaism to Zoroastrianism, Creating God opens up the conditions that allowed religious movements to emerge, attract their first followers and grow. Throughout history there have been many prophets: individuals who believed they were in direct contact with the divine, with instructions to spread a religious message. While many disappeared without trace, some gained millions of followers and established a lasting religion. In Creating God, Robin Derricourt has produced a brilliant, panoramic book that offers new insights on the origins of major religions and raises essential questions about why some succeeded where others failed. ...Show more
$39.99
AUD
Category: Religion | Series: Big Ideas Simply Explained
This is an innovative and accessible guide to the world's religions. The Religions Book clearly explains the key concepts behind the earliest religious beliefs right up to the world's newest faiths, getting to the heart of what it means to believe. Principles of the five main world religions - Hinduism, Buddhism, Judaism, Christianity, and Islam - as well as ancient and primal belief systems are explored in this informative tome. All the big ideas are simply explained with jargon-free descriptions, step-by-step diagrams, and witty illustrations that encapsulate every aspect of religious thinking. It examines major historical developments and ideas with a universal timeline, providing a global perspective on the origins and major events that have contributed to the growth and spread of religion and spirituality. Along with the teaching highlights of pre-eminent figures such as Mahatma Gandhi, Saint Paul, and Al-Ghazali, you'll also find a handy reference section featuring a glossary of religious terms and a roadmap to all the branches of the major faiths and the points of doctrine or tradition on which they differ. Modern alternative religions and spiritual beliefs from around the world are also explored, putting into context the political and social climates from which they emerged. The Religions Book provides compelling, accessible information perfect for students of religious study or anyone interested in the ideas of ancient and present day faiths and religious philosophies. ...Show more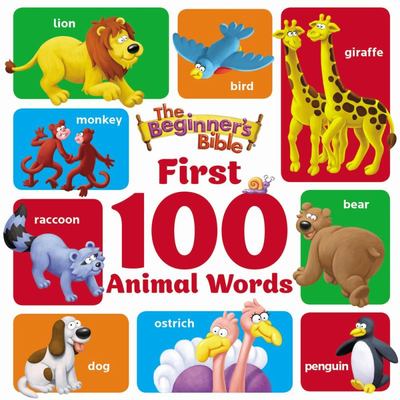 $15.99
AUD
Category: Religion | Series: The\Beginner's Bible Ser.
Are you looking for a fun way to teach your little one about animals? The Beginner's Bible First 100 Animal Words is the perfect way to introduce young children to their first animal words, while also learning classic Bible stories. With child-friendly illustrations, this bright board book offers: Emer ging readers ages 0-4 an opportunity to learn words and concepts from beloved Bible stories A sturdy format that is perfect for little hands Engaging 3D art with plenty of details to hold a young child's attention The Beginner's Bible First 100 Animals words is great for: Birthdays, Easter baskets, and holiday gifting Road trips, boredom busters, and activity time The Beginner's Bible has been a favorite with young children and their parents since its release in 1989 with over 25 million products sold. Followers of this brand should also check out Beginner's Bible Learn Your Numbers. ...Show more
$22.99
AUD
Category: Religion
'The Dalai Lama is the most influential person in the world' TimeHow To Practise is a major inspirational work, by one of the world's greatest spiritual teachers.In his characteristic mix of humour, wisdom and compassion the Dalai Lama shares his basic steps to enlightenment from how to meditate to how to practise wisdom. Combining spiritual teachings and practical advice, His Holiness shows us how to overcome our everyday obstacles, from feelings of anger and mistrust to jealously, insecurity and counterproductive thinking.How to Practise is an essential guide to achieving inner calm and compassion, refraining from harm and focusing the mind. It is a wonderful, heartfelt gift for anyone seeking a richer, more fulfilled life. ...Show more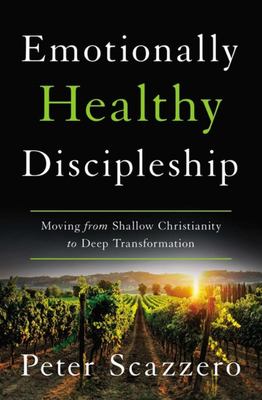 $39.99
AUD
Category: Religion
Pastors and church leaders want to see lives changed by the gospel. They work tirelessly to care for people, initiate new programs and ministries, preach new sermon series, and keep up with the latest trends. Sadly, it would seem that much of this effort is not resulting in deeply changed disciples.Why Because many churches are unknowingly operating from a shallow discipleship that allows people to recycle the same problems year after year. Church goers are increasingly passive with lives not distinct from the culture. People are not able to integrate anger and sadness. Many are defensive and incapable of revealing their own weaknesses. Church leaders desperately need a better way of teaching people what it means to follow Jesus in a transformative way.In Emotionally Healthy Discipleship, bestselling author Pete Scazzero combines three decades of wisdom with hard lessons from his own ministry journey. He lays out what is required for church leaders to multiply deeply-changed people who are growing in relationship with God, themselves and others.Scazzero begins with four beneath-the-surface, systemic gaps that undermine serious discipleship. He provides a clear vision for a church culture that deeply changes lives and then practically unpacks the seven biblical marks of emotionally healthy discipleship:, ∗Learn to Be Before You Do, ∗Follow the Crucified, Not the Americanized, Jesus, ∗Receive the Gift of Limits, ∗Befriend Suffering and Loss, ∗Break the Power of the Past, ∗Practice the Presence of People, ∗Lead Out of Brokenness and VulnerabilityFinally, he lays out practical steps for you to create an emotionally healthy discipleship culture that actually has the power to change the world. ...Show more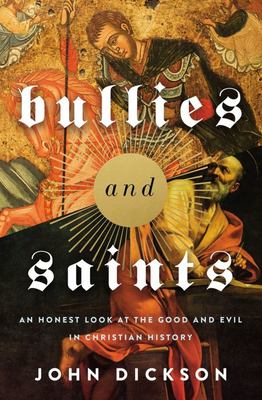 $29.99
AUD
Category: Religion
Is religion a pernicious force in the world Does it poison everything Would we be better off without religion in general and Christianity in particular Many skeptics certainly think so. John Dickson has spent much of the last ten years reflecting on these difficult questions and on why so many doubters see Christianity as a major cause of harm not blessing. The skeptics, he concludes, are right: even a cursory look at the history of Christians reveals dark things therein-violence, bigotry, genocide, war, inquisition, oppression, imperialism, racism, corruption, greed, power, abuse. For centuries and even today, Christians have been among the worst bullies you could ever imagine. But these skeptics are only partly right: this is not what Christianity was meant to be. When Christians do evil they are out of tune with the teachings of their Lord. Jesus gave the world a beautiful melody-of love, grace, charity, humility, non-violence, equality, human dignity-to which, tragically, his followers have more often than not been tone-deaf. Denying the evils of church history does not do. John Dickson gives an honest account of the mixed history of Christianity, the evil and the good. He concedes the Christians' complicity for centuries of bullying but also shows the myriad ways the beautiful melody of Christ has enriched our world and the lives of countless individuals. This book asks contemporary skeptics of religion to listen again to the melody of Jesus, despite the discord produced by too many Christians through history and today. It also leads contemporary believers into sober reflection on and repentance for their own participation in the tragic inconsistencies of Christendom and seeks to inspire them to live in tune with Christ. ...Show more
$12.99
AUD
Category: Religion | Series: Jesus Always Ser.
Experience true joy, now and always, in Jesus' presence.Spend 40 days with Jesus, exploring the promises of joy found in Scripture--promises of life abundant, life to the fullest, and life brimming with joy Through these devotions from #1 bestselling author Sarah Young's Jesus Always, you'll experience closeness with the Savior that invites you into a new way of living--embracing a joy-filled life. Draw near to Him in 40 Days of Jesus Always. ...Show more
$22.99
AUD
Category: Religion
'The monk who taught the world mindfulness' Time This is the definitive book on mindfulness from the beloved Zen master and Nobel Peace Prize nominee Thich Nhat Hanh. With his signature clarity and warmth, he shares practical exercises and anecdotes to help us arrive at greater self-understanding and p eacefulness, whether we are beginners or advanced students. Beautifully written, The Miracle of Mindfulness is the essential guide to welcoming presence in your life and truly living in the moment from the father of mindfulness. 'One of the most influential spiritual leaders of our times' Oprah ...Show more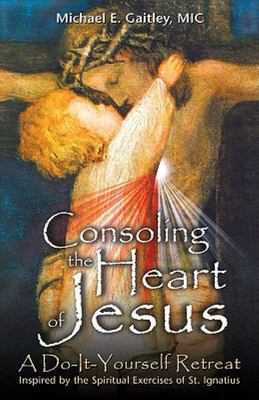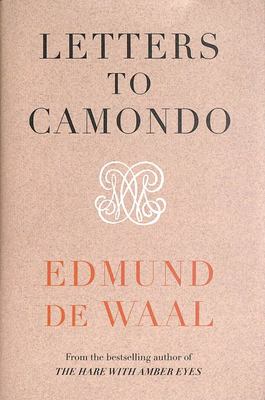 $32.99
AUD
Category: Religion
63 rue de Monceau, Paris Dear friend, As you may have guessed by now, I am not in your house by accident. I know your street rather well. Count Moise de Camondo lived a few doors away from Edmund de Waal's forebears, the Ephrussi, first encountered in his bestselling memoir The Hare with Amber Eyes. Like the Ephrussi, the Camondos were part of belle epoque high society. They were also targets of anti-semitism. Camondo created a spectacular house and filled it with the greatest private collection of French eighteenth-century art for his son to inherit. But when Nissim was killed in the First World War, it became a memorial and, on the Count's death, was bequeathed to France. The Musee Nissim de Camondo has remained unchanged since 1936. Edmund de Waal explores the lavish rooms and detailed archives and uncovers new layers to the family story. In a haunting series of letters addressed to the Count, he tells us what happened next.   ...Show more
$39.99
AUD
Category: Religion
The Bible is the most widely read book in the western world. Now people of all ages can embrace and understand the key stories and teachings with this beautifully illustrated edition aimed at children aged 9+. More than 130 stories are retold with chapter references, providing a valuable resource for Bi ble studies. Each one is supported with extra information, such as definitions of terms, life in Biblical times for context, artefacts, maps, and quotations. Short passages at the end of each story explain the meaning and significance of the Bible text, enhancing a child's learning. With charming artwork, clear layout, and engaging style, this appealing book is a lovely keepsake for a key event in a child's religious life - one that they will want to read and treasure. ...Show more
$49.99
AUD
Category: Religion
Revisit the most important Bible stories with this comprehensive visual guide covering every major covenant, prophecy, miracle, and parable in the Old and New Testaments.Richly illustrated, this sumptuous and accessible new version of DK's Illustrated Bible is packed with maps, archaeological sites, his torical artefacts, and fact-filled panels to retell and explain stories from the best-selling book of all time. Discover why the Bible has absorbed readers for centuries and understand its position as a historical as well as a religious document. Follow the course of the Old and New Testaments from start to finish, and trace the events and places that have shaped the scriptures. Learn about the key figures -- from Adam and Eve to Abraham and Moses, and John the Baptist to Peter and Paul - and discover significant sites such as Jerusalem and Rome.Full of comprehensive timelines detailing key events and biblical quotations and references, this book makes it easier than ever to navigate around the verses, chapters, and books of the Bible. Authenticated by a team of expert biblical scholars and historians, this guide enables you to enjoy and understand the Bible as never before. ...Show more