$42.99
AUD
Category: Reference
A beautiful gift for the adventurers in your family A new, fully updated edition of this popular atlas in the Collins world atlas range. Designed in the distinctive Collins style, it is the ideal reference atlas for school, home and business use. Explore our planet; * Highly detailed, updated regional and world-wide mapping * Wide range of topical issues covered including natural disasters, population, climate and the environment * Key country statistics allow comparisons of their state of development and an understanding of today's world * Thousands of facts and statistics including world and continental ranking tables * Discover more than 56,000 places Mapping updates include; * Country name changes - Czechia (formerly Czech Republic),Eswatini (formerly Swaziland) and North Macedonia (formerly Macedonia) * Extensive place name changes in New Zealand, Myanmar and Ukraine * Changes to capital cities in Burundi, Chad, Eswatini, Kazakhstan and Kiribati * Railways in France, Kazakhstan and Turkmenistan. Motorways in UK and Ireland * New rail and road bridge across Kerch Strait * Everest height updated to 8,849m / 29,032ft Paperback version available ISBN 978-0-00-837432-7 ...Show more
$32.99
AUD
Category: Reference
A paperback edition of this fully revised general reference atlas in the exciting Collins world atlas range. Highly detailed maps giving balanced worldwide coverage, beautifully illustrated thematic pages and thousands of facts and statistics. Explore our planet; * Highly detailed, updated regional and world-wide mapping * Wide range of topical issues covered including natural disasters, population, climate and the environment * Key country statistics allow comparisons of their state of development and an understanding of today's world * Thousands of facts and statistics including world and continental ranking tables * Discover more than 56,000 places Mapping updates include; * Country name changes - Czechia (formerly Czech Republic),Eswatini (formerly Swaziland) and North Macedonia (formerly Macedonia) * Extensive place name changes in New Zealand, Myanmar and Ukraine * Changes to capital cities in Burundi, Chad, Eswatini, Kazakhstan and Kiribati * Railways in France, Kazakhstan and Turkmenistan. Motorways in UK and Ireland * New rail and road bridge across Kerch Strait * Everest height updated to 8,849m / 29,032ft Hardback version available ISBN 978-0-00-843615-5 ...Show more
$65.00
AUD
Category: Reference
Eighth edition of this popular atlas from the prestigious and authoritative Times Atlas range. Latest satellite images and fascinating historical maps. This world atlas contains the breadth, scale and detail to make it an ideal reference resource for school, home and business. The atlas has been brought fully up-to-date to provide a detailed and attractive picture of the world today. The beautifully illustrated introductory section gives a detailed profile of today's world and covers major contemporary geographical and global issues - such as environment and population growth - through maps, images, statistics and graphics.The fully up-to-date reference maps give exceptional detail and provide accurate, accessible and attractive coverage, helping you explore the world.A comprehensive guide to the world's states and territories including flags, profiles and key facts in included, making this the ideal reference atlas for home, school or office.   Main features of this atlas include:   - Authoritative mapping of the whole world - Plans of 44 of the world's major cities - Geographical reference section with flags, statistics and facts for the world's states and territories - Statistics and world maps on major geographical themes, including earthquakes, population, cities, climate and the environment - The latest images of the earth from space- Historical mapping of the world from 1858 to the present day - 45,000 index entries ...Show more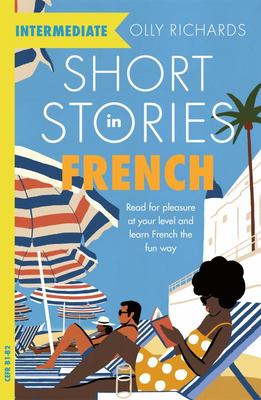 $22.99
AUD
Category: Reference | Series: Foreign Language Graded Ser.
An unmissable collection of eight unconventional and captivating short stories for young adult and adult intermediate learners of French. Olly's top-notch language-learning insights are right in line with the best of what we know from neuroscience and cognitive psychology about how to learn effectivel y. I love his work - and you will too! - Barbara Oakley, PhD, Author of New York Times bestseller A Mind for Numbers Short Stories in French for Intermediate Learners has been written especially for students from a low-intermediate to intermediate level, designed to give a sense of achievement, and most importantly - enjoyment! Mapped to B1-B2 of the Common European Framework of Reference (CEFR) for languages, these eight captivating stories will both entertain you and give you a feeling of progress when reading. ...Show more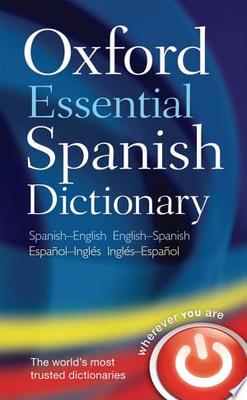 $17.95
AUD
Category: Reference
The Oxford Essential Spanish Dictionary is a new compact Spanish-English and English-Spanish dictionary that offers up-to-date coverage of all the essential day-to-day vocabulary with over 40,000 words and phrases and 60,000 translations. This dictionary is easy to use and ideal for travel, work, or stu dy. The latest words in each language have been added, reflecting all aspects of life today, from computing and technology to lifestyle and business. Additional features include guides to Spanish and English pronunciation, as well as help with both Spanish and English verbs. Covers both European and Latin American Spanish. The Oxford Essential Spanish Dictionary is ideal for anyone in need of a handy quick reference. An essential book for the study of Spanish. ...Show more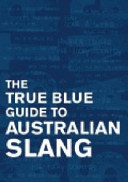 $15.99
AUD
Category: Reference
"The True Blue Guide to Australian Slang Australians are known for their informality and laid-back nature and this is reflected in the liberal use of colourful and amusing slang. The True Blue Guide to Australian Slang is an A-Z journey through the words, expressions and cultural idiosyncrasies that mak e Australians so unique. Humorous, yet comprehensive and up-to-date, The True Blue Guide to Australian Slang covers everything from curses and rhyming slang to insults, sexual innuendo and euphemisms. It features classic Aussie bush slang as well as more contemporary expressions that are commonly used in the city. The True Blue Guide to Australian Slang gives us all a new understanding and appreciation of the irreverent wit that is such a feature of the Australian language and will be indispensable for both locals and visitors." ...Show more
$14.99
AUD
Category: Reference
A new, fully updated edition of this bestselling atlas of the world. Great value and contains all the world maps you need in a budget atlas, for family, study and business use. Explore our planet; * Clear maps giving balanced worldwide coverage * Key statistics and flags for every country of the world * World time zones maps * Discover more than 10,000 places Mapping updates include; * Country name changes - Czechia (formerly Czech Republic),Eswatini (formerly Swaziland) and North Macedonia (formerly Macedonia) * Extensive place name changes in New Zealand, Myanmar and Ukraine * Changes to capital cities in Burundi, Chad, Eswatini, Kazakhstan and Kiribati * Railways in France, Kazakhstan and Turkmenistan. Motorways in UK and Ireland * New rail and road bridge across Kerch Strait * Everest height updated to 8,849m / 289,031ft ...Show more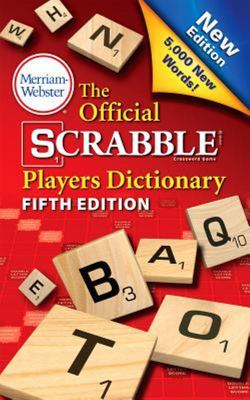 $12.99
AUD
Category: Reference | Series: The\Official Scrabble Players Dictionary Ser.
New fourth edition! Specially designed to meet the standards of the National Association for the Visually Handicapped (NAVH). More than 100,000 playable two-to-eight-letter words, including 4,000 new entries. Ideal for recreational use. Endorsed by the National SCRABBLE Association.
$29.99
AUD
Category: Reference | Series: Collins Essential Editions Ser.
All the words you need, every day: the perfect word reference for daily use in a durable format. With practical usage notes, and a fantastic supplement, this is the ideal thesaurus to take your language use and knowledge further. 300,000 synonyms and antonyms. Specially tailored to meet the needs of the user at home, school, or in the office, this thesaurus has all the words and alternatives the user might need, as well as a huge choice of opposites. The clear, accessible layout makes it easy to use and ensures users can find the language they need when they need it. This edition also includes a 16-page crosswords supplement. ...Show more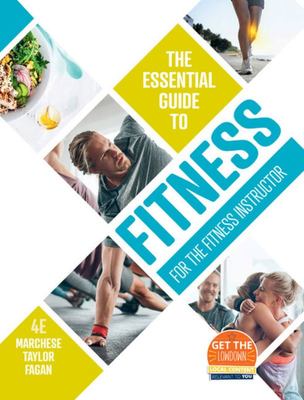 $102.95
AUD
Category: Reference
Essential Guide to Fitness has been written for the Certificate III in Fitness. You'll be able to become employed in the fitness industry and work independently in other environments such as in leisure, aquatic and community centres. The text provides you with a background in anatomy, physiology and nut rition. It also introduces you to fitness orientation and programming, types of equipment and working with specific groups. It includes lots of real-world examples and activities to help you apply what you've learnt. Essential Guide to Fitness is highly illustrated with full colour diagrams and photographs. ...Show more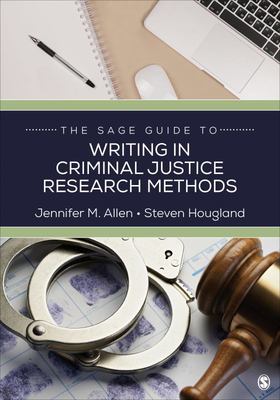 $81.00
AUD
Category: Reference | Series: The\SAGE Guide to Writing in the Social Sciences Ser.
The SAGE Guide to Writing in Criminal Justice Research Methods equips students with transferable writing skills that can be applied across the field of criminal justice--both academically and professionally. Authors Jennifer M. Allen and Steven Houglandinterweave professional and applied writing, academ ic writing, and information literacy, with the result being a stronger, more confident writer, researcher, and student in criminal justice. Focused on teaching students how to write in the academic setting while introducing them to a number of other writing tools specific to research methods, such as writing literature reviews, abstracts, proposals, and more. The perfect companion for any criminal justice research methods course, this brief text focuses on key topics that will benefit students in their classes and in the field.   ...Show more
$30.00
AUD
Category: Reference | Series: Issues in Society Ser.
As a nation, Australians can be a generous people. The massive fundraising response to the bushfires last summer is a case in point. In addition to direct financial giving, many Australians donate goods to charities and not-for-profits, volunteer their time, become involved with fundraising for a specif ic charity, or advocate and raise awareness for a cause or unmet need. In Australia there are over 50,000 registered charities which make up a diverse sector working across a broad range of areas, including health, education, social welfare, religion, culture, human rights, the environment and animal welfare. How do you choose the right charity to match a righteous cause, so that your donation really does count? Why do people give, and how can it be done responsibly and effectively? What is philanthropy ¿ could wealthier Australians do more to support the not-forprofit sector? This book explains the latest trends in giving and explores the ethics and effectiveness of legitimate charities. In a time of great need, what can we do to make a positive difference? ...Show more