$32.99
AUD
Category: Family
The GP and the psychologist combine forces to share evidence-based strategies for raising today's tweens and teens to feel confident and strong.  
$16.99
AUD
Category: Family
The one stop positive guide to getting your period. Getting your first period can be exciting - but there are a lot of questions you might be too embarrassed to ask. Like how much will I bleed? Does it hurt? How can I prepare? And what's the point of a period anyway? Separating the fact from the ficti on, Milli Hill answers everything you need to know - from menstrual cups and period pants, to cramps and hormones. She'll explain how incredible the body is, what is actually going on each month and why. With guidance on choosing period products, charting your cycles and preparing a first period kit, alongside profiles of 'cycle superheroes' such as Amika George who are pathing the way to period positivity, this book is the complete guide to getting your period. So find your flow, bust some myths and start feeling period positive! ...Show more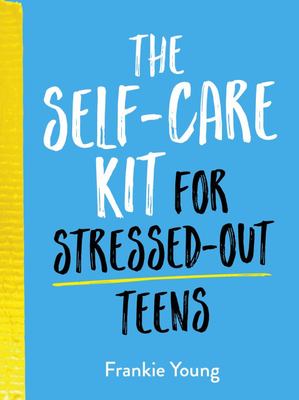 $19.99
AUD
Category: Family
A friendly and approachable guide to teen self-care. Bursting with tips and advice to ease stress and help you live your best lifeBeing a teenager means learning how to deal with exams, new experiences and body changes. Are you prepared? NoTeenage life stretches you in more ways than you could imagine, but it is also an exciting time in which you start to consider your future, new relationships and big questions about your identity and beliefs. Sometimes this heady mix might feel like a bit too much to handle, and that's where introducing self-care into your daily life can help.Far from being about drinking kale smoothies and taking bubble baths, self-care provides you with the tools to sustain your mental and physical health so you can be your best self.Find out how to: Stay positive and focused through exam seasonFeel better equipped to cope with everyday stressLove the skin you're inBe an ally to yourself and those around youAge range: 12-17 ...Show more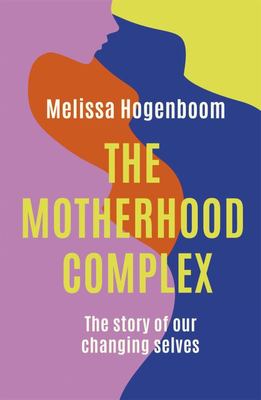 $32.99
AUD
Category: Family
Motherhood brings a dramatic shift that affects all areas of our lives, from our bodies to our relationships and careers. And yet even though we expect life to be upended by the arrival of a new baby, many mothers struggle to reconcile their new identity with how they were before. Enriched with discover ies from biology, psychology and social science, THE MOTHERHOOD COMPLEX is a journey to the heart of what it means to become a mother. Melissa Hogenboom examines how the suite of changes we experience during pregnancy and motherhood influence our sense of self, both physically and from the wider world. From the way our brain changes during pregnancy and the psychological impact of our changing body, to the true cost of the motherhood workplace penalty and the intrusion of technology on family life, Hogenboom reveals how external events and society at large shape the way we see ourselves and impacts upon the choices we make. Interweaving her personal experience as a mother of two young children with the latest research, Hogenboom confronts the modern myth of maternal perfection and highlights the importance of understanding how and why we change for our physical and emotional health. ...Show more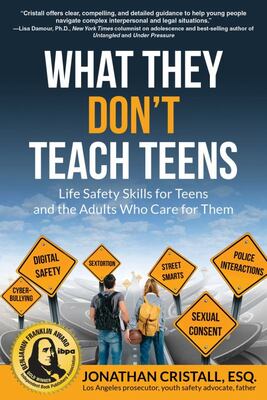 $32.99
AUD
Category: Family
The 21st-century guidebook of life safety skills for teens, their parents, and other caregivers, covering physical safety, sexual consent, social media, your rights with the police, situational awareness, dating violence, smartphones, and more. "Easy to read and comprehensive on topics of safety, Crist all's volume is an informative read for teens and their parents, but may also prove to be a helpful text for a high-school level health class." (Library Journal) Young people coming of age today face new risks, expectations, and laws that didn't exist when their parents were young. What They Don't Teach Teens provides teens, tweens, and young adults with up-to-date, realistic strategies to protect themselves against the pitfalls of modern adolescence. Author Jonathan Cristall, once a troubled teen himself and now a veteran prosecutor for the City of Los Angeles and a sexual violence prevention instructor, works extensively with teenagers and their families to teach physical, digital, emotional, and legal safety skills. Drawing on Cristall's hands-on experience, What They Don't Teach Teens gives parents and other caregivers techniques for talking to their children about these urgent issues. What They Don't Teach Teens gives sound advice on police interactions and personal safety (your constitutional rights, what to do/not do when stopped by the police while driving, situational awareness, street robberies, gun violence); sexual violence and misconduct (sexual consent, sexual harassment prevention, dating violence, sextortion); and staying safer online (digital footprint and citizenship, cyberbullying, underage sexting, online porn). A must-read for all families, What They Don't Teach Teens is filled with practical guidance, thoughtful insight, and simple-to-use tips and tactics that will empower young people to make good choices now and into the future. ...Show more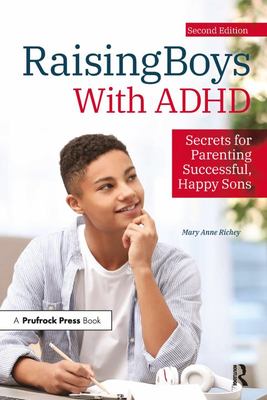 $32.99
AUD
Category: Family
The second edition of the best-selling Raising Boys With ADHD features the latest information on research and treatment for boys with ADHD. This book: Empowers parents to help their sons with ADHD find success in school and beyond.Covers topics not often found in other parenting guides.Provides a streng th-based approach to helping boys discover their strengths and abilities.Helps boys become motivated, successful, and independent adults.Discusses the preschool years, early diagnosis, and strategies for teens transitioning to work and college.Filled with practical knowledge, a dynamic action planning guide, resources, and tools needed to help parents address the many strengths and challenges of boys with ADHD, this book provides parents with encouragement and hope for the future. ...Show more
$34.99
AUD
Category: Family
A common-sense guide to raising happy, healthy kids - from toddlers to tweens How much screen time should you let your primary-school children have? How do you talk to your teenager about sex? What can you do when your kid throws a tantrum? Why should you let your children just play?Maggie Dent, queen o f common-sense parenting, has answers to your real-world parenting dilemmas.Focusing on the most engaged-with topics from her popular ABC Parental As Anything podcast, Maggie tells us what the parenting experts have to say, relates the experience of other parents, and offers her own reassuring guidance to provide practical solutions to the challenges parents face today.This book will give you the means to be the parent you'd like to be, and help you in your quest to raise healthy, thriving, resilient children.   ...Show more
$34.99
AUD
Category: Family
The surprises, challenges and sheer delight of parenting twins with additional needsKate Jones and Mandy Hose have experienced the highs and lows of parenting - and they wouldn't change a thing. The pair met a decade ago and bonded over their premature twins with additional needs and their remarkable ca pacity for love, laughter and swearing like a trooper. As the mothers grew closer, however, they confided that they felt 'on-the-floor lonely' sometimes because nobody was talking about what it was like for families like theirs. It was time to give their community a voice. So began the Too Peas in a Podcast, a weekly conversation in which they discuss the surprises, the challenges and the joys of parenting twins with additional needs. It was meant to support other multiple-birth mums and mums of kids with disabilities, so they were shocked to discover therapists, doctors, nurses, teachers, even people without kids were also listening. Now, Kate and Mandy are sharing their story on the page, delving deeper into the issues they care about and offering reassurance for those navigating a child's disability. They write candidly about what it's like to receive the initial diagnosis, how they perceive their children's lives have been impacted by their additional needs, how their own lives have changed, and those of their family and friends. Above all they convey their immense love for their children and the happiness they have brought into their lives. With their signature empathy, honesty and compassion, the Too Peas invite you into their world to laugh, cry and make a difference. ...Show more
$14.99
AUD
Category: Family | Series: My Time Ser.
Baby's loud. Baby's messy. Sometimes Baby really smells. Maybe Baby just doesn't know the rules Good thing it's big sister time-she can show Baby how to be the best baby ever! Told through the eyes of a big sister, this charming hardcover picture book empowers older siblings by showing them that they ha ve very important roles to play in introducing their family's new baby to the world.From cleaning up messes to learning to share, big sister will teach the new baby everything any baby needs to know. After all, big sister was a baby once, too-and she was really good at it. It's Big Sister Time! shows every girl how awesome it is being a big sister. Because as we all know, being a sister RULES! ...Show more
$14.99
AUD
Category: Family | Series: My Time Ser.
Baby's loud. Baby's messy. Sometimes Baby really smells. Maybe Baby just doesn't know the rules Good thing it's big brother time-he can show Baby how to be the best baby ever!Told through the eyes of a big brother, this charming hardcover picture book empowers older siblings by showing them that they ha ve very important roles to play in introducing their family's new baby to the world. From cleaning up messes to learning to share, big brother will teach the new baby everything. After all, big brother was a baby once, too-and he was really good at it. It's Big Brother Time! shows every boy how awesome it is being a big brother. Because as we all know, being a brother RULES! ...Show more