$34.99
AUD
Category: History
'Brilliantly recapturing the febrile atmosphere of Berlin in the first four years after the Second World War, Giles Milton reminds us what an excellent story-teller he is' - Andrew Roberts, author of Churchill: Walking with DestinyBerlin was in ruins when Soviet forces fought their way towards the Reich stag in the spring of 1945. Streets were choked with rubble, power supplies severed and the population close to starvation. The arrival of the Soviet army heralded yet greater terrors: the city's civilians were to suffer rape, looting and horrific violence. Worse still, they faced a future with neither certainty nor hope. Berlin's fate had been sealed four months earlier at the Yalta Conference. The city, along with the rest of Germany, was to be carved up between the victorious powers - British, American, French and Soviet. On paper, it seemed a pragmatic solution; in reality, it fired the starting gun for the Cold War. As soon as the four powers were no longer united by the common purpose of defeating Germany, they reverted to their pre-war hostility and suspicion. Rival systems, rival ideologies and rival personalities ensured that Berlin became an explosive battleground. The ruins of this once-great city were soon awash with spies, gangsters and black-marketeers, all of whom sought to profit from the disarray. For the next four years, a handful of charismatic but flawed individuals - British, American and Soviet - fought an intensely personal battle over the future of Germany, Europe and the entire free world. CHECKMATE IN BERLIN tells this exhilarating, high-stakes tale of grit, skullduggery, and raw power. From the high politics of Yalta to the desperate scramble to break the Soviet stranglehold of Berlin with the greatest aerial operation in history, this is the epic story of the first battle of the Cold War and how it shaped the modern world. ...Show more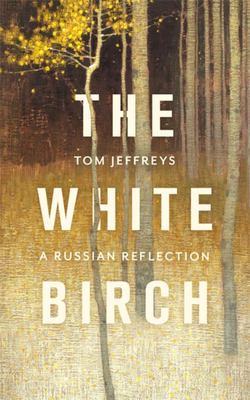 $32.99
AUD
Category: History
'It has been hand-planted by Tsarinas and felled by foresters. It has been celebrated by peasants, worshipped by pagans and painted by artists. It has self-seeded across mountains and rivers and train tracks and steppe and right through the ruined modernity of a nuclear fall-out site. And like all symbo ls, the story of the birch has its share of horrors (white, straight, native, pure: how could it not?). But, maybe in the end, what I'm really in search of is a birch that means nothing: stripped of symbolism, bereft of use-value . . . A birch that is simply a tree in a land that couldn't give a shit.'The birch, genus Betula, is one of the northern hemisphere's most widespread and easily recognisable trees. A pioneer species, the birch is also Russia's unofficial national emblem, and in The White Birch art critic Tom Jeffreys sets out to grapple with the riddle of Russianness through numerous journeys, encounters, histories and artworks that all share one thing in common: the humble birch tree.We visit Catherine the Great's garden follies and Tolstoy's favourite chair; walk through the Chernobyl exclusion zone and among overgrown concrete bunkers in Vladivostok; explore the world of online Russian brides and spend a drunken night in Moscow with art-activists Pussy Riot, all the time questioning the role played by Russia's vastly diverse landscapes in forming and imposing national identity. And vice-versa: how has Russia's dramatically shifting self-image informed the way its people think about nature, land and belonging?Curious, resonant and idiosyncratic, The White Birch is a unique collection of journeys into Russia and among Russian people. ...Show more
$32.99
AUD
Category: History
'We are taught that medicine is the art of solving our body's mysteries. And as a science, we expect medicine to uphold the principles of evidence and impartiality. We want our doctors to listen to us and care for us as people, but we also need their assessments of our pain and fevers, aches and exhaust ion to be free of any prejudice about who we are, our gender, or the colour of our skin. But medicine carries the burden of its own troubling history. The history of medicine, of illness, is a history of people, of their bodies and their lives, not just physicians, surgeons, clinicians and researchers. And medical progress has always reflected the realities of a changing world, and the meanings of being human.'In Unwell Women Elinor Cleghorn unpacks the roots of the perpetual misunderstanding, mystification and misdiagnosis of women's bodies, and traces the journey from the 'wandering womb' of ancient Greece, the rise of witch trials in Medieval Europe, through the dawn of Hysteria, to modern day understandings of autoimmune diseases, the menopause and conditions like endometriosis. Packed with character studies of women who have suffered, challenged and rewritten medical orthodoxy - and drawing on her own experience of un-diagnosed Lupus disease - this is a ground-breaking and timely expose of the medical world and woman's place within it. ...Show more
$39.99
AUD
Category: History
The Sixties -- an era of protest,free love, civil disobedience, duffel coats, flower power, giant afros and desert boots, all recorded on grainy black and white footage -- marked a turning point for change. A time when radicals found their voices and used them. While the initial trigger for protest was opposition to the Vietnam War, this anger quickly escalated to include Aboriginal Land Rights, Women's Liberation, Gay Liberation, Apartheid, and 'workers' control'. In Radicals some of the people doing the changing - including Meredith Burgmann, Nadia Wheatley, David Marr, Geoffrey Robertson and Gary Foley - reflect on how the decade changed them and society forever. 'Just like the Sixties, this book is a mesmerising kaleidoscope of unforgettable characters doing brave things.' -- Anne Summers 'An exciting time of change that shaped Australia and the world.' -- Linda Burney 'Aah, the memories. What a buzz!' -- Patricia Amphlett (Little Patty) ...Show more
$22.99
AUD
Category: History
In the late 1990s, John Baker was known as a purveyor of quality rare and old wines. Always entrepreneurial and up for adventure, he was the perfect person for an occasional business partner to approach with a mysterious wine list that was foreign to anything John, or his second-in-command, Kevin Hopko, had ever come across. The list was discovered to be a comprehensive catalogue of the wine collection of Nicholas II, the last Tsar of Russia. The wine had become the property of the state after the Russian Revolution of 1918, during which Nicholas and his entire family were executed. Now owned by Stalin, the wine was discreetly removed to a remote Georgian winery when Stalin was concerned the advancing Nazi army might overrun Russia, and inevitably loot artefacts and treasures. Half a century later, the wine was rumoured to be hidden underground and off any known map. John and Kevin embarked on an audacious, colourful and potentially dangerous journey to Georgia to discover if the wines actually existed; if the bottles were authentic and whether the entire collection could be bought and transported to a major London auction house for sale. Stalin's Wine Cellar is a wild, sometimes rough ride in the glamorous world of high-end wine. From Double Bay Sydney to Tbilisi Georgia, via the streets of Paris, the vineyards of Bordeaux and iconic Ch teau d'Yquem. A multimillion dollar cellar and a breathtaking collection of wine (and one very expensive broken bottle) is the elusive treasure. The cast of characters include Stalin, Hitler, Tsar Nicholas II and a motley bunch of Georgian businessmen/cowboys toting handguns, in the early days of Russian business development that led to the world of Putin and oligarchs. ...Show more
$35.00
AUD
Category: History | Series: Illustrated Histories Ser.
The Illustrated Histories of Everyday Behavior tells the extraordinary true stories of the 64 biggest social graces and faux pas--using hilarious and informative illustrations From the time we're born, we're taught to mind our manners: don't put your elbows on the table, make eye contact when you're sp eaking with someone, chew with your mouth closed. In fact, we learn pretty much everything about basic etiquette...everything except where, exactly, it came from. That's where The Illustrated Histories of Everyday Behaviors comes in. This handy, easy-to-read guidebook is packed with answers to questions like: Why can't you show up to a party empty-handed? Who invented the "Golden Rule"? What does "RSVP" mean? Why can't you wear ballcaps inside? When did we start saying "thank you"? More than a simple gift book, The Illustrated Histories of Everyday Behavior is an informative guide to life's finer formalities. Regale your friends and family with your knowledge of handshakes, curtsies, and everything in between And when you're done, pass it onto your friends The hand-illustrated designs will make them laugh, and maybe even teach them a few things along the way. And, when all is said and done, you can stick the book on a shelf for all to see: its refined cover, thick pages, bold colors, and original artwork would be the perfect addition to any mantle. ...Show more
Edda
by Snorri Sturluson; Anthony Faulkes (Editor)
$21.99
AUD
Category: History | Series: Everyman Ser.
"But the king's heart swells, bulging with courage in battle, where heroes sink down..." Over a period of twenty years Snorri Sturluson, scholar, courtier and poet, compiled the prose Edda as a textbook for young poets who wished to praise kings. His work surveys the content, style and metres of tradit ional Viking poetry and includes a lengthy poem of Snorrie's own, honoring the king of Norway. Ironically, Snorri was killed in his cellar in Iceland in 1241 on the instigation of the king of Norway, as a result of political intrigue. The Edda contains the most extensive account of Norse myths and legends that have survived from the Middle Ages as well as the famous stories of Odin winning back the mead of poetic inspiration and Thor fishing for the Midgard serpent. ...Show more
$24.99
AUD
Category: History
'Excellent' Antony Beevor 'Saul David is a brilliant historian ... In shocking and jaw-dropping detail, he brings a battle that deserves far greater prominence and understanding vividly back to life' James Holland From award-winning historian Saul David, an action-packed and powerful new narrative of th e Battle of Okinawa - the last great clash of the Second World War, and one that had profound consequences for the modern world. For eighty-three blood-soaked days, the fighting on the island of Okinawa plumbed depths of savagery as bad as anything seen on the Eastern Front. When it was over, almost a quarter of a million people had lost their lives, making it by far the bloodiest US battle of the Pacific. In Okinawa, the death toll included thousands of civilians lost to mass suicide, convinced by Japanese propaganda that they would otherwise be raped and murdered by the enemy. On the US side, David argues that the horror of the battle ultimately determined President Truman's choice to use atomic bombs in August 1945. It is a brutal, heart-rending story, and one David tells with masterly attention to detail: the cramped cockpit of a kamikaze plane, the claustrophobic gun turret of a warship under attack, and a half-submerged foxhole amidst the squalor and battle detritus. The narrative follows generals, presidents and emperors, as well as the humbler experiences of ordinary servicemen and families on both sides, and the Okinawan civilians who were caught so tragically between the warring parties. Using graphic eyewitness accounts and declassified documents from archives in three continents, Saul David illuminates a shocking chapter of history that is too often missing from Western-centric narratives of the Second World War. ...Show more
$32.99
AUD
Category: History
Roland Ennos' The Wood Age is a love-letter to the world's most vital and yet most threatened material. It is the story of how wood has shaped our human experience from the earliest foragers to the modern four poster bed. In a journey to appreciate how much wood matters – and has done since prehistor y – Roland Ennos takes the reader chronologically through four key phases: the impact of wooded habits on the lives of primates; human emergence and the discoveries of fire and woodwork; wood's role in an environment both pre- and post-industrialisation; and lastly, the possible future of wood in an increasingly technologized world. In an original and essential investigation, The Wood Age challenges the traditional model of historical development – stone, bronze, iron – and instead guide readers through a revealing and innovative wooded history of the world. ...Show more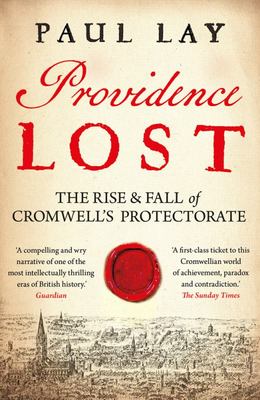 $22.99
AUD
Category: History
The story of the rise and fall of Oliver Cromwell's Protectorate (1653-9), England's sole experiment in republican government – and one of the most extraordinary but neglected periods in British history. 'A compelling and wry narrative of one of the most intellectually thrilling eras of British history ' Guardian. ∗∗∗∗∗∗∗∗∗∗∗∗∗∗∗∗∗ SHORTLISTED FOR THE CUNDILL HISTORY PRIZE 2020 England, 1651. Oliver Cromwell has defeated his royalist opponents in two civil wars, executed the Stuart king Charles I, laid waste to Ireland, and crushed the late king's son and his Scottish allies. He is master of Britain and Ireland. But Parliament, divided between moderates, republicans and Puritans of uncompromisingly millenarian hue, is faction-ridden and disputatious. By the end of 1653, Cromwell has become 'Lord Protector'. Seeking dragons for an elect Protestant nation to slay, he launches an ambitious 'Western Design' against Spain's empire in the New World. When an amphibious assault on the Caribbean island of Hispaniola in 1655 proves a disaster, a shaken Cromwell is convinced that God is punishing England for its sinfulness. But the imposition of the rule of the Major-Generals – bureaucrats with a penchant for closing alehouses – backfires spectacularly. Sectarianism and fundamentalism run riot. Radicals and royalists join together in conspiracy. The only way out seems to be a return to a Parliament presided over by a king. But will Cromwell accept the crown? Paul Lay narrates in entertaining but always rigorous fashion the story of England's first and only experiment with republican government: he brings the febrile world of Oliver Cromwell's Protectorate to life, providing vivid portraits of the extraordinary individuals who inhabited it and capturing its dissonant cacophony of political and religious voices. ∗∗∗∗∗∗∗∗∗∗∗∗∗∗∗∗∗ Reviews: 'Briskly paced and elegantly written, Providence Lost provides us with a first-class ticket to this Cromwellian world of achievement, paradox and contradiction. Few guides take us so directly, or so sympathetically, into the imaginative worlds of that tumultuous decade' John Adamson, The Times. 'Providence Lost is a learned, lucid, wry and compelling narrative of the 1650s as well as a sensitive portrayal of a man unravelled by providence' Jessie Childs, Guardian. ...Show more
$34.99
AUD
Category: History
The highly-anticipated portrait of three generations of the Sackler family, by the prize-winning, bestselling author of Say Nothing. The Sackler name adorns the walls of many storied institutions - Harvard; the Metropolitan Museum of Art; Oxford; the Louvre. They are one of the richest families in the world, known for their lavish donations in the arts and the sciences. The source of the family fortune was vague, however, until it emerged that the Sacklers were responsible for making and marketing Oxycontin, a blockbuster painkiller that was a catalyst for the opioid crisis-an international epidemic of drug addiction which has killed nearly half a million people. In this masterpiece of narrative reporting and writing, Patrick Radden Keefe exhaustively documents the jaw-dropping and ferociously compelling reality. Empire of Pain is the story of a dynasty: a parable of 21st century greed. ...Show more
$34.99
AUD
Category: History
Follow bioarchaeologist Cat Jarman – and the cutting-edge forensic techniques central to her research – as she uncovers epic stories of the Viking age and follows a small 'Carnelian' bead found in a Viking grave in Derbyshire to its origins thousands of miles to the east in Gujarat. Dr Cat Jarman is a bioarchaeologist, specialising in forensic techniques to research the paths of Vikings who came to rest in British soil. By examining teeth that are now over one thousand years old, she can determine childhood diet, and thereby where a person was likely born. With radiocarbon dating, she can ascertain a death date down to the range of a few years. And her research offers new visions of the likely roles of women and children in Viking culture. In 2017, a carnelian bead came into her temporary possession. River Kings sees her trace its path back to eighth-century Baghdad and India, discovering along the way that the Vikings' route was far more varied than we might think, that with them came people from the Middle East, not just Scandinavia, and that the reason for this unexpected integration between the Eastern and Western worlds may well have been a slave trade running through the Silk Road, and all the way to Britain. Told as a riveting story of the Vikings and the methods we use to understand them, this is a major reassessment of the fierce, often-mythologised voyagers of the north, and of the global medieval world as we know it. ...Show more